Newly structured Muay Thai class at Dynamic Martial Athletics!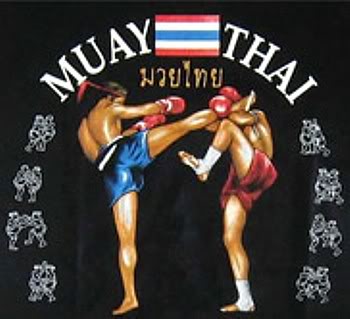 Muay Thai has proven to be one of the most effective forms of martial arts. It has been coined "the art of eight limbs", because of it's use of punch, kick, knee and elbow combinations. Muay Thai is the most popular stand up delivery system of mixed martial arts because of it's shear effectiveness over other systems.
If you want to to get in awesome shape, learn how to defend yourself in an attack or compete in the sport, this is the class for you!
Taught by Muay Thai specialist Justin Burd, a senior martial artists with over 10 years' experience in Martial Arts. Justin comes with a strong foundation in Jeet Kune Do, boxing and MMA. He started boxing approximately 15 years ago and found that more of your body could be put to use in combat if used correctly. From there he naturally moved onto Muay Thai kickboxing. Justin has ring experience as well as experience preparing and training fighters for kickboxing and mixed martial art bouts.
Classes are structured as such:
Warm-up/stretching

Pad drills or technical drills with partner-type atmosphere.

Practical application/sparring (when comfortable)

The idea is to learn, not to overpower others or be overwhelmed with concepts.
Sign up for a free trial and get a FREE pair of boxing gloves if you join now!
Muay Thai classes run Monday-Wednesday 8-9pm (subject to change) and Saturday has an open gym schedule for both Muay Thai and Jiu-jitsu students.
Dynamic Martial Athletics
9 Center Street, Townsend, MA 01469
978-597-8000
teamdma@charter.net